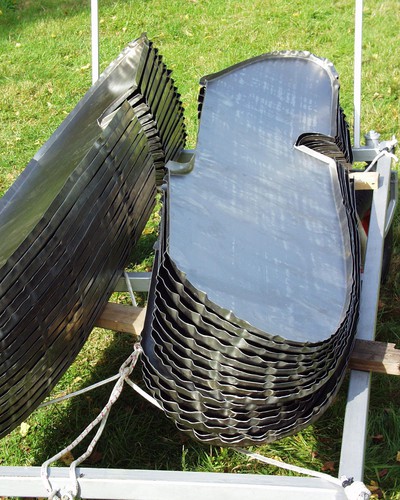 Our sidecar gondolas are manufactured using the individual sheet metal pre-pressed components.
As a result of this process, gondolas form the desired shape and are 100 percent reproducible.
Steel sheets used by us are slightly thicker than those used in the original product.
Due to this kind of manufacturing, we managed to obtain greater structural rigidity with minimum weight increase.
Ultimately, the gondolas are mounted onto the specialized frame.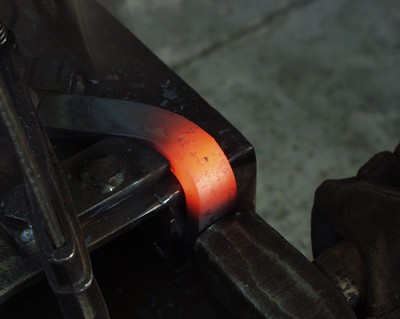 For the production of our sidecar construction frames the following materials are used: seamless precision tubes and precise cast steel fittings made with the lost wax technique. 
Hot-bent tubes are subsequently connected with the casts in the process of welding or brass and silver soldering.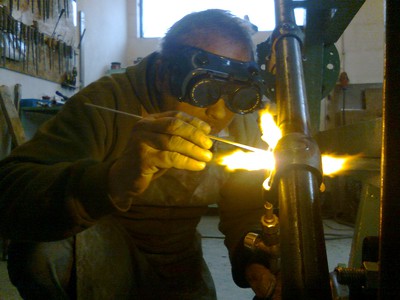 Sidecars from our workshop are commended for both their high quality and for our strict regard to original details. Although we have made a few structural changes, all of them have been designed and constructed to ensure maximum satisfaction of our products. 
All of the adjustments were carried out for the purpose of enhancing the comfort and functionality of a vehicle.
However, it should be noted that these small modifications are practically invisible on the outside.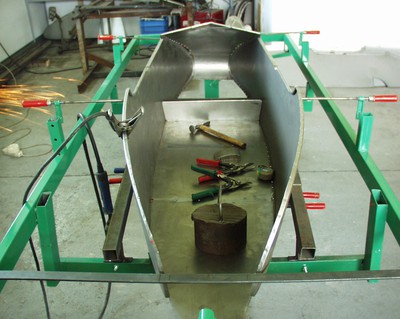 We are still increasing our knowledge about vintage sidecars
and motorcycles.
Furthermore, we are trying to improve our business and our services
on a daily basis by introducing new products to meet
customers' expectations.
At the moment, we have several projects
at various stages of development, i.e.:
1. Sidecar windshield,
2. Sidecar attached to the left side of the motorcycle,
3. Sidecar suitable for motorcycles including shock absorbing means coupled to motorcycle frame - made ​​after 1958.